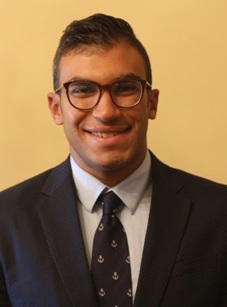 My name is Moustafa Ghanem and I come from Alexandria, Egypt. I started my scientific career in Alexandria where I got my Bachelor's degree in pharmaceutical sciences at Alexandria University (Egypt). Throughout my bachelor program, my passion for scientific research started to grow particularly in areas related to drug discovery and development. Consequently, I travelled to Switzerland afterwards to pursue my studies and I obtained my Master's degree in Medicinal and Industrial Pharmaceutical Sciences from the Swiss Federal Institute of Technology in Zurich (ETHZ).
At ETHZ, I did my research project and my master's thesis in the Institute of Pharmaceutical Sciences where I joined the biophamacy group and worked under the supervision of Professor Stefanie D. Kraemer. During my master's thesis, I focused on characterizing the rate limiting step governing the lipid bilayer permeation kinetics for a series of drugs and potential theranostic compounds with diverse physicochemical properties and structure-related descriptors. In addition, I worked on a related project that aimed to investigate the in vitro-in vivo binding behavior of a lead compound synthesized in the lab and designed to be the first NMDA receptor PET tracer.
During my PhD, I will focus on exploring and evaluating the impact of NAPRT inhibition with a Nicotinic acid-free diet with or without antibiotics on enhancing the activity of NAMPT inhibitors and other antineoplastic drugs in ovarian cancer mice models. Moreover, the role of extracellular NAPRT (eNAPRT) in mediating resistance to chemotherapeutic drugs, including NAMPT inhibitors, or promoting neoplastic features shall be also investigated and characterized.
Starting date: 12/08/2019